The project: St. Stevens Secondary School
St. Stevens Secondary School in Malawai is the project we are focusing on in 2023. The school is a ray of light on the horizon for young people in the Kasantha region, because currently no secondary education is available to the more than 4000 children and adolescents who attend the ten local primary schools.  For the first time, children here will be able to continue their education, which will greatly improve their opportunities later in life.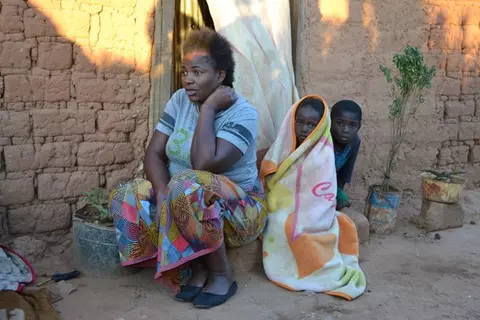 Malawi - one of the poorest countries
With its approximately 20 million inhabitants, Malawi is one of the world's poorest countries. Around two-thirds of its population live below the poverty line. There are very few ways to earn a living, especially in the north of the country, and most people live hand to mouth: they have a small field where they grow corn, rice and a few vegetables.
Unfortunately climate change has had an increasing impact in recent years, and as a result the harvests, which were already limited, have frequently been devastated by flood-like rains or storms. As a result, children and young people often grow up in an environment marked by poverty and a lack of perspectives.
12 km to school on foot
The nearest secondary school is 12 kilometers away, and it can only be reached by foot. This is especially difficult for girls because they are often bothered or sexually harassed on their way to school. In addition, it is difficult to perform well after a two-hour walk to school. Children often simply stay away due to the arduous distance, especially during the rainy season. Attending a boarding school is one way to pursue further education; however, this is a very expensive option, and many of the poor families cannot afford it.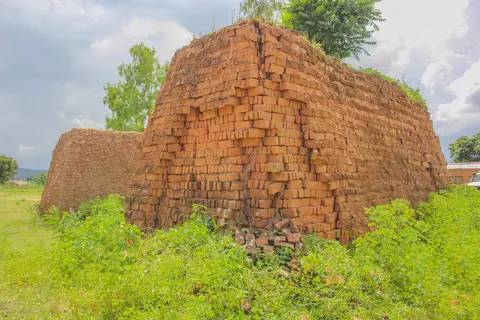 The parents and elders of the Kasantha region thus asked Karonga diocese and Bishop Martin to build and operate a new school.
The local community has finished making almost all of the bricks needed and will continue to help constructing the school.  Simple tasks will be handled by men and women from nearby villages. The school is truly a group project.
Expanding the school greatly increases children's future perspectives!
We want to achieve the following with your donation:
👉  four new classrooms
👉  two teachers' residences
👉  toilets
👉  a well
👉  an administrative office
Once construction is complete, 400 students can attend grades 9 through 12 at the school. In addition to the general curriculum, the school teaches standards and values which are vital to adult life later on.
The project partner 
Our project partner is Mwawi Shaba, the education officer for Karonga diocese in Malawi. Educating children and young people is dear to his heart. His own experience has taught him what a difference a good school education can make in the lives of young people: it can help lead them out of poverty and give them a perspective for a solid independent future.
With the help of Mwawi Shaba and the Karonga diocese, the Umckaloabo Foundation has already successfully founded several primary and secondary schools.
"Education and training can change the lives of children and young people. They create paths where none were present and offer opportunities which were once unimaginable. With a proper school education, children can achieve the things they dream of for their future.  I experienced this myself as a child. I want every child in Malawi to be able to go to school."
Mwawi Shaba
 
A good education gets good grades
The other schools operated by the diocese show outstanding results in the central school-leaving examinations. Whereas only 55% of students nationwide in Malawi finish secondary school, over 95% of the children here complete their education and then have the option of shaping their own futures by pursuing vocational education or university studies.
With the help of the St. Stevens Secondary School, children in Kasantha will also have a way to continue with a proper education after they complete elementary school.